Board Meetings
Held at LPNNRD Office unless noted.
For Zoom information, please call the LPNNRD at 402-443-4675
April 10, 2023  1:30 p.m.
*please note the meeting time change
May 8, 2023  6:00 p.m.
June 12, 2023  6:00 p.m.
July 10, 2023  6:00 p.m.
August 14, 2023  6:00 p.m.
September 11, 2023  6:00 p.m.
October 9, 2023  6:00 p.m.
November 13, 2023  4:00 p.m.
Shell Creek Watershed Testing Presentation, Location TBD
December 11, 2023  1:30 p.m.
Committee Meetings
Held at LPNNRD office unless noted otherwise.
Water
Wednesday, March 29, 2023  6:00 p.m.
Projects
Thursday, March 30, 2023  7:30 a.m.
Operations
Thursday, March 30, 2023  8:30 a.m.
Executive
Thursday, March 30, 2023  10:00 a.m.
Events
Nitrogen Certification
Thursday, March 23 at 6:00 p.m.
Ag Park, Columbus, NE
Special Meetings & Hearings
Public Meeting for Dodge County Elkhorn Township Drainage Improvement project
March 30, 2023
5:30 p.m. – 7:00 p.m.
Johnson Crossing Academic Center
200 Johnson Rd, Fremont, NE 68025
View more information
Request for Proposals
ABOUT US
The Lower Platte North Natural Resources District covers 28 communities and approximately 1,031,000 acres of land in east-central Nebraska. The district's population is roughly 60,000, almost equally divided between urban and rural residents.
The district encompasses land that drains into a stretch of the Platte River from south of Columbus to Ashland. Approximately 70 miles of the river flow directly through or border the district. It is our mission to ensure responsible and sustainable use of the natural resources within our district's borders.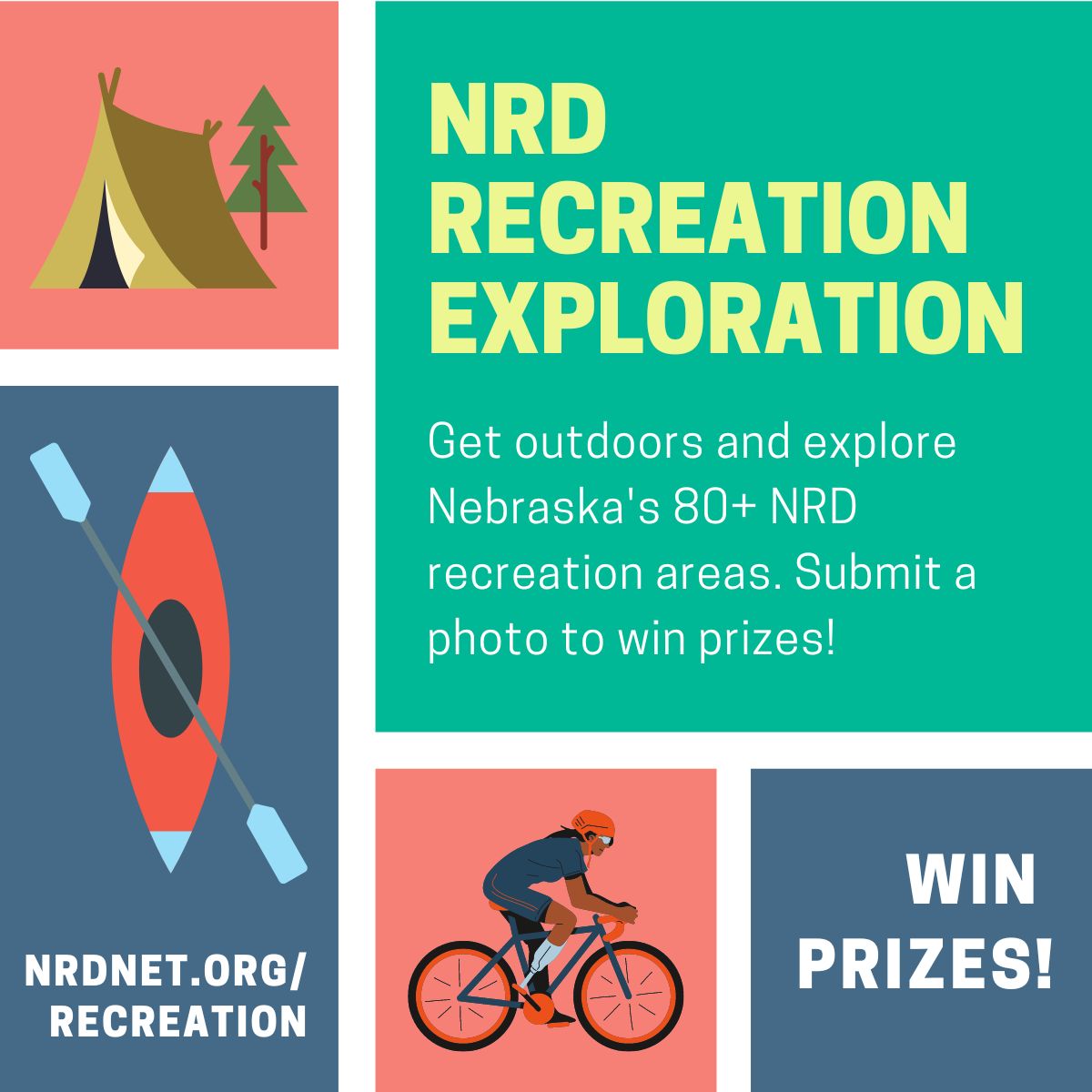 NRD Recreation Exploration
Visit an NRD recreation area and submit a photo here for a chance to win prizes! This exciting new program challenges participants to visit as many Natural Resources District (NRD) recreation areas as they can between March 1, 2023, and Sept. 15, 2023.
Monthly Drawings: March-September ($100 gift card)
Second Runner-Up: Late September ($300 gift card)
Runner Up: Late September ($500 gift card)
Grand Prize Drawing: Late September ($1,500 gift card)
Learn more at nrdnet.org/recreation and plan your stop at more than 80 NRD recreation areas across the state!
Lake Wanahoo NRD Recreation Area
Get The Newsletter
stay up to date on our latest News & Events